We also manufacture bolt-on track pads to couple to steel pads.
They are easily detachable and their lateral or central holding system uses the same bolts that fasten the steel pad to the tread. The width range is in between 250 and 800 mm.
They are vulcanized on steel plates in order to guarantee the screw's head tightening.
FEATURES
Perfectly adaptable rubber protection for the steel pads
They are suitable for times when the steel plates might damage floors, roads, pavements, etc.
They can be easily assembled and disassembled, and give the machine great stability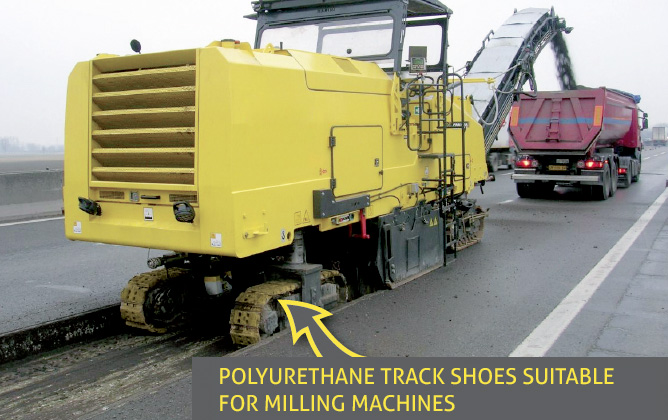 All of our easy pads for milling machines are made of polyurethane.